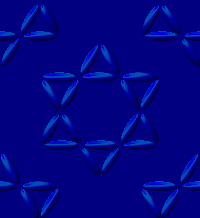 Please check our new, expanding Jewish-related videos section.
Recommend a You Tube Jewish video for us to link to the site.

EXPRESS YOUR VIEWS
on current events concerning
Jewish Life, Judaism, and Israel.
email us at: thoughtsplus@jewsontheweb.com

Childhood Memories Sought!
Click here.


FREELANCE ARTICLES SOUGHT
email us at: admin@jewsontheweb.com

May the gift of the Torah
always be with you.

We know that there is a loyal base of visitors out there but we need you to
help us increase our web traffic.
Refer your friends here!
And to contribute more. (You don't need to be a professional writer.) And, lastly, we need you to support our advertisers.
We thank you, in advance!

Our Purpose
There is a need.
There is a need to offer a sense of 'community' as well as services to those who:
--- Live in a community with few or no other Jewish families
--- Live where there are insufficient funds to house a place of worship
--- Live where there is no minyan available to say 'Kaddish'
--- Lack transportation to and from services
--- Are housebound due to health issues
--- Lack the money demanded by their local houses of worship
We hope to fulfill some of your needs. Be they for religious services, inspiration, learning, sharing of ideas, sharing of recipes, news, ...
This is a humble beginning, but with your input and involvement, it will blossom!

Today, and everyday, we all should pray for Israel, our country, and world peace.
May GOD watch over us, all.
Amen.

Check out some upcoming
Jewish Film Festivals.


Check out the contributions by
Sylvia Rouss, Reb Jeff, Rabbi Rachel Barenblat, Rabbi Josh Broide, and
Rabbi Marc Kline!



BAR & BAT MITZVAH?
Submit a telling of what your Bar/ Bat Mitzvah means/ meant to you.
No remuneration/ compensation is given for submissions.
Click here to submit it!

Tell us how you weave your Jewish faith and beliefs into your political views. Write us at: admin@JewsOnTheWeb.com

IMPROVE YOUR MARRIAGE -DON'T OVERLOOK THE OBVIOUS
A perfect gift for virtually any spouse!
Praised by talk show hosts and bloggers on 3 continents!
Order from here, Amazon.com, BarnesAndNoble.com, or other retailers.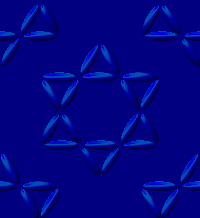 WANTED!
Reviews of books with a Jewish theme
or written by a Jewish author.
(We do not pay for reviews but give by-line credit and will offer a link to your site/ email, if we publish it.)
email us at: admin@JewsOnTheWeb.com

Do Not Despair
If You Cannot Attend
Sabbath Services
In Person!
There are many Sabbath services
broadcast on the internet or the radio.